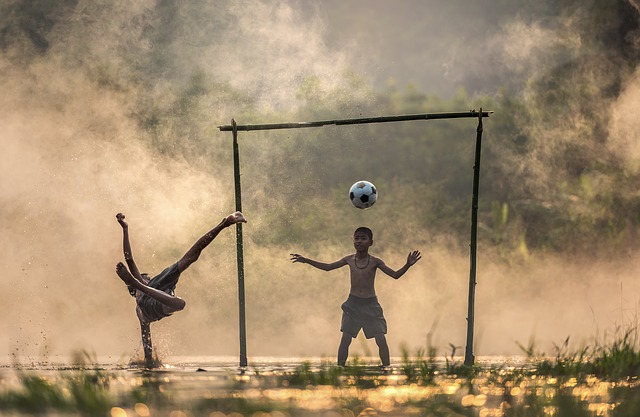 Being totally bodacious: How to score a BHAG in tech PR – Part 2
By Tristan
In my last post, I introduced the concept of that hairiest and most audacious of goals, the BHAG. I also gave a few pointers on the type of things you might strive towards in the search for one.
However, setting the goal is easy; how you go about achieving it is an entirely different matter. In this post, I'll get into a little more detail on how you can successfully pull off something that's so audaciously hairy it might seem a little bit scary.
Step 2: Giving your audacious goal a name
As anyone who works in PR will know, it's generally not as easy as just picking up the phone and pitching your story idea to a journalist at the best of times – but when you're striving for something out of the ordinary, it's much harder.
First, you have to put yourself into the journalist's shoes and think about what's going to make them want to write the story we have in mind. As much as we're sure our friends on the 'light side' like us… they're never going to just write up our clients' dream piece of coverage as a favour, or because they don't have anything better to do. The premise has to be so good that it stands up as a piece of editorial that will really make the writer's audience want to read it.
Having your headline in mind is a great place to start – if that's compelling enough, it will make life a lot easier when you come to pitch it, helping the journalist to instantly see that the story has great potential for grabbing eyeballs or scoring clicks.
Finding a simple analogy, a catchy pun, or even pop culture reference that creates a link to a movie, band or a celebrity can be a very effective way of making that headline stand out from the crowd and catch the journalist's attention.
For example, we recently pitched a story to the BBC on how APIs are revolutionising the transport industry by riffing on the classic 80s movie Planes, Trains and Automobiles (and APIs), which resulted in this story.
Step 3: Lining up your shot
Once you've got your headline idea nailed, you need to think through how you're going to deliver on the premise.
A headline is one thing, but if there's no substance behind it, it's going to ring as hollow as a drum. You won't make it past the first hurdle before your idea gets gleefully shot down by the reporter who's more than happy to remind you who the journalist in this relationship is.
For example, for our Planes, Trains and Automobiles story, we needed to find some transport companies who were willing to go on record and talk to the BBC reporter about their experience using APIs to revolutionise their business – and of course, to deliver on the premise fully, we needed an airline, a rail company and a company involved in road transport.
Offering up a sole interview with our client (who specialises in APIs) for that particular story would have fallen pretty flat; the reporter's view would have been a simple 'well they would say that wouldn't they?' Offering up a single customer for an interview would have just given us a simple case study; not proof that the whole industry is being revolutionised, and not enough clout to pull off our vision for our BHAG.
That's the most difficult part of scoring a BHAG, and it's where working closely with the client to secure the assets and commitments that are needed to make the vision a reality is crucial. It's also something that we pride ourselves on at Spark; not being yes-men and women, and being prepared to challenge our clients as much as we challenge ourselves, to get us what we need to deliver outstanding results for them.
Step 4: Bringing it home
The fourth and final step is often the shortest stage, and oddly a little anti-climactic at times.
After weeks, if not months of incubating an idea, pushing hard to bring all the strands together and preparing a top notch pitch that our target journalist just can't say no to, picking up the phone for a (usually very brief) conversation with them and securing their interest in our story idea is usually pretty straightforward.
After that, it's a case of simple orchestration; scheduling and conducting the interview/s and then sitting back and waiting for some truly awesome coverage to appear.
Of course, there does tend to be a fair amount of time and effort that goes into that stage. Ensuring that all spokespeople involved have been thoroughly briefed and are prepared to tell the story the journalist is looking to get from them is crucial to the success of the end result.
Busy journalist and spokesperson agendas often mean you have to be prepared for last-minute rescheduling requests (sometimes literally while one party is waiting on the line for the interview to begin). There's also the handling of any follow-up actions that emerge during the briefings to consider; but the hard part is mostly behind you.
Simple? No – but hugely rewarding and well worth the effort involved. Who wants to be 'great' when they could be totally bodacious?