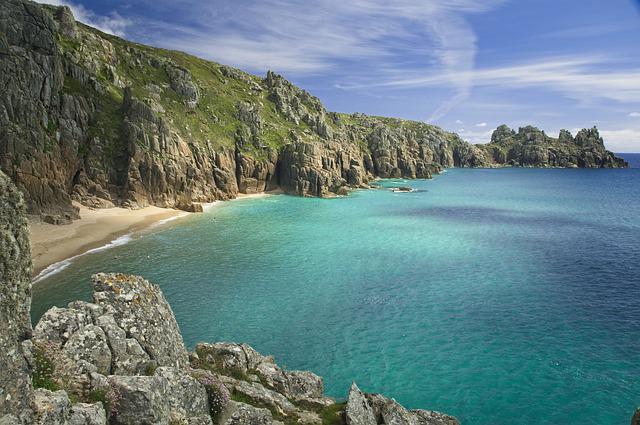 How to balance technology PR and pleasure on a 'workcation'
By Tristan
For those of us that signed up to the simultaneous reward (nice views) and punishment (not so nice temperature control) of a conservatory-based home office, the UK's recent heatwave was an unpleasant prospect to say the least.
Adding into the mix the thought of getting my three boys – all aged under seven – to settle down to sleep during 30-degree evenings, the idea became even less appealing.
However, with the schools saying attendance during the heatwave would be optional during the extreme weather, a thought occurred – what if my 'home' office was somewhere else for a few days? Somewhere cooler, where the family and I could all feel a bit less melty, and the world felt a bit less apocalyptic?
Enter the 'workcation'
After a quick check of the weather map, we identified a small peninsula of temperate bliss would exist in Cornwall during the heatwave – and within the hour, we had an Airbnb booked for us to check into later that same evening. If that's not digital transformation-driven progress and a seamless customer experience, I don't know what is.
Thankfully, Spark is one of the most flexible employers you could ask for, and it's not uncommon at all for members of the team to be working away from both the office and the home office – in the UK, and abroad. This idea – the 'workcation' as it seems to have been dubbed – might have seemed outlandish or even downright ridiculous just a few years ago, but the mass shift to remote working has changed all that.
As one of Spark's earliest remote workers – I've helped to put substance behind the idea that 'work is a thing you do, rather than a place you go' and that's very much a cornerstone of our ethos today. The workcation is just the natural evolution of that process.
Top tips for a successful workcation
As with anything that's good in life – there are pitfalls to watch out for, so here are my top tips for taking a workcation that works out.
* Location, location, location – it's easy to forget that a workcation is different to a holiday. While yes, you want to stay somewhere close to places you want to visit, and maybe with facilities like a pool, don't forget the other crucial aspect – a workstation (and good Wi-Fi). Dialling into Zoom from a sun lounger by the pool might be a good ice-breaker, but once the novelty of your background wears off, you could just come across as unprofessional – especially if the background is full of splashing and shrieking and you're forced to stay on mute. For my trip, we weren't anywhere quite that luxurious. But I found being in a house right next to a major road with heavy traffic was not ideal, and wished we'd researched that before booking.
* Don't forget the 'vacation' part – it's called a workcation for a reason. All work and no play makes Jack a dull boy. So, don't forget to book some leave whilst you're on workcation. My own experience was obviously a little last minute to allow for that kind of planning, but Spark was happy for me to take time off whilst we were away if the work that needed to be done got done.
* Be prepared to actually do some work – on the flipside, it's easy to switch into 'holiday mode' on a workcation, and after a blissful day on one of Cornwall's most picturesque beaches on Sunday, followed by a boat trip around the harbour on the half day I'd taken off on Monday morning, it was hard to imagine sitting down to write about digital transformation and plan a media strategy for a major new B2B technology platform launch. Of course, I knuckled down and got into things quickly, but it's easy to see how without self-discipline, you could end up being very unproductive.
These are just my takeaways from a very last-minute workcation. I'm sure my experience and approach would have been different if I had a bit more time to think ahead.