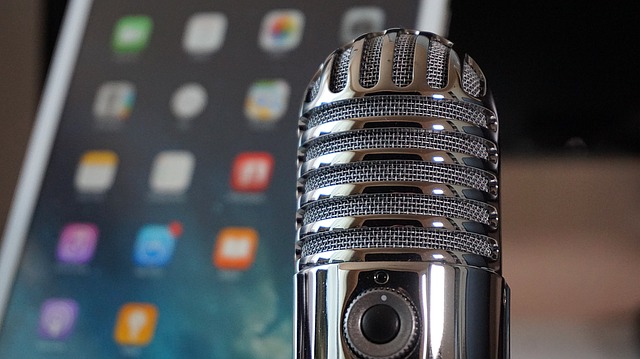 Listening to the news – top tech podcasts
We're currently in the midst of an almost unbelievable podcasting boom – as of last month it's estimated there are over 660,000 different podcasts currently being produced, an increase of more than 100,000 since June 2018! This is music to the ears of audiophiles like myself who burn through about 20-25 different podcasts a week, but it can be hard to filter through the flood of new material and find the ones you like the best, especially in tech where there are so many different angles to explore.
I'm constantly chopping and changing which ones I'm subscribed to in an effort to find the best stuff and wanted to share a few which I'm particularly enjoying right now:
1. If, Then – An American show hosted by Will Oremus and April Glaser, two incredibly knowledgeable technophiles, 'If, Then' is a must-listen tech podcast. Although the chemistry between the two hosts might be a bit lacking, the duo inevitably cover a range of fascinating topics such as the future of the self-driving car, the truth behind the Facebook troll farms, or how Big Tech is continuing to erode our privacy. The show also has a top class range of guests – like former Facebook Chief Security Officer (CSO) Alex Stamos or US Senator Mark Warner – and both Oremus and Glaser are fearless when asking incredibly tough questions of execs from Twitter or Apple – a must listen for anyone interested in the intersection of tech and politics.
2. Darknet Diaries – If cyber-security is your thing then you need to be listening to 'Darknet Diaries'. Presenter Jack Rhysider has a long history working in cyber-security and delves into some of the biggest hacks of all time like Shamoon and Stuxnet with expert guests and sometimes hackers themselves. For anyone who wants to understand how cyber-crime and the Dark Web economy actually works, Rhysider is as good a guide as you could want.
3. Accidental Tech Podcast – ATP is something of a phenomenon in the tech podcasting world. The three hosts are all developers themselves and their knowledge and passion is evident from the get-go. Sometimes it can get a little too in the weeds for anyone who isn't a coder but their easy manner is always pleasant to listen to as they discuss everything from the big tech news of the day to tiny issues which have been ignored elsewhere.
There's so many more that I could list including Clockwise, Rocket and Babbage but if I did, this blog would end up more like a novel. Fortunately, Kelli Smith has put together a great list, but what are the must-listen shows of 2019 for you? We'd be keen to find out – so tweet us @sparkcomms with your recommendations.