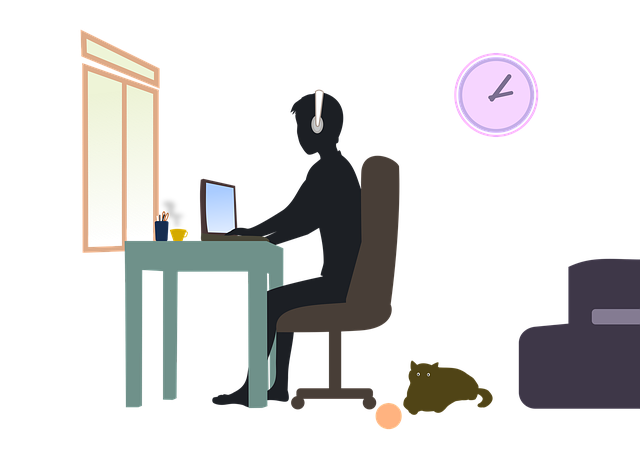 Navigating lockdown while starting a career in tech PR
We've all faced our own challenges over the last year: months on end apart from our loved ones, long-awaited plans frustrated, missing out on graduations, weddings, and family time. As I write this , my life is unimaginably different to what it was back in March, when I was hunched in a library unable to think beyond my essay deadlines.
Since then, the UK has been under a number of lockdowns, transforming the way we work and introducing new challenges into the 9-5. As well as calling for a motivational WFH playlist and perfecting my cafetiere technique, this has meant starting my career remotely, something that has become the norm for graduates. I was curious, and slightly nervous, of how this would turn out. Would it feel real? How would I get to know everyone? Who would I turn to if I had a question?
I'm not the first remote starter at Spark: Serena wrote on her experience of joining the team at the beginning of restrictions. On her first visit to the office, half of Spark was already working from home. As her blog post mentions, homeworking didn't prevent thorough training and helpful inductions for newbies like us, nor has it has it held teams back from working collaboratively. Attending my first Coverage Cup, it was clear that I had joined a supportive (and endlessly patient) team.
When restrictions were briefly eased in September and London started to open up, I came into the office to finally meet the people I had been bombarding with questions for the past month. Strolling around Soho and Fitzrovia in the sunshine in search of lunch, Marnie and Nick reassured me that the office buzz would return one day, the fruit bowl refilled, and the drinks fridge restocked. Squeezing in a real-life pub trip during the 'rule of six' era was another highlight, providing an opportunity to get to know some of the Spark team away from the screen.
During second lockdown (I wrote this before lockdown number 3!), I tried to ensure good habits remained: squeezing in pre and post work runs, setting screen breaks, and scheduled Zooms to check in on friends. Instead of finals, which dominated my life up to June, I've spent the past few months learning from a talented and welcoming team, getting updates on Hannah's home renovations, Alice's labrador Henry and noting recommendations on the best coffee shops south of the river from Marnie. My Fantasy Football squad is looking strong this season thanks to Nick's stellar selection. Winter blues have been staved off by deliveries of prosecco, retro sweets, an advent calendar, and an actual Christmas tree (with its own lights!).
It's also been an intense learning curve. From client inductions to 'Lightning Lunches', I've certainly developed my knowledge of the work our clients do, and how important it is that their stories are developed in an engaging way. Even when starting out, PR is a varied and creative career choice, with a typical day involving anything from copyediting, putting together agendas, podcast briefing notes, or research around a potential feature in the national press. I'd recommend it to anyone who enjoys meeting new people and writing.
Amidst the general gloom of the winter restrictions, logging on each day to see a research project completed or coverage secured gave some structure and a sense of achievement to what could easily have been a very monotonous couple of months. I'm looking forward to what the future brings!