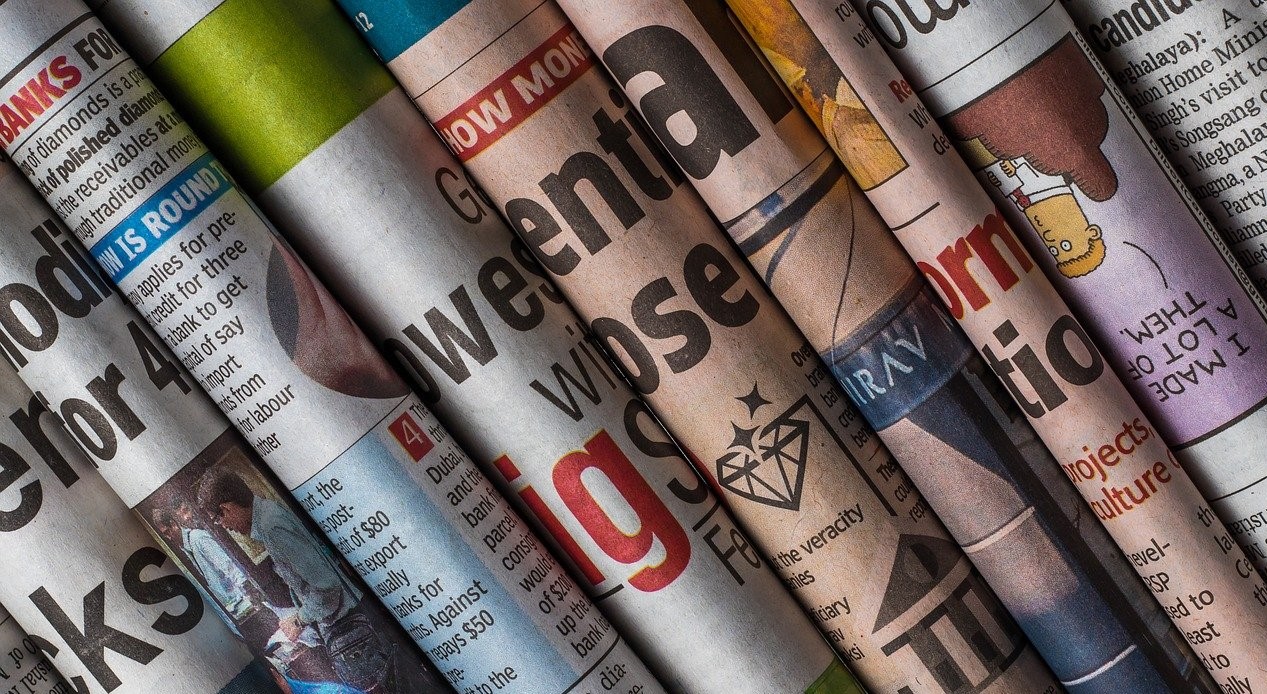 Spark's favourite client coverage of 2020
By Alex
It's fair to say that 2020 was an 'interesting' year that no one really could have predicted. From a PR perspective this has made it more challenging to secure media coverage for clients, so it has been more rewarding than ever when we have seen Google alerts come through.
With that in mind, here are some of the team's favourite pieces of coverage over the last 12 months:
Taking a sickie for the BBC – Who doesn't like a piece of BBC coverage? What was great about this piece was using a news hook (in this case National Sickie Day) that the general public could identify with, and using that to deliver a message about employee experience and technology from our client Insight. This piece of coverage also came as the result of going the extra mile with the media as Andy reveals: "For this one I had to dive out of the fast-flowing tide of people in the middle of a packed Sunday at Colombia Road Flower Market to take a call from the BBC journalist, email him across a full stat breakdown and talk him through some of the numbers. Would never have happened without my trusty iPhone!"
Detective work secures Top 100 profile on Business Insider – After some great Twitter sleuthing and speedy pitching, the team was able to secure a great profile opportunity for Blue Yonder's Michael Feindt on Business Insider's '100 people transforming business' list. Appearing alongside other representatives from the likes of Ikea, BP, Spotify and Lidl, Michael highlighted the acceleration of AI and the role it can play in building supply-chain resilience. Off the back of this piece, we have received further inbound requests from Business Insider for additional input from Blue Yonder for other features they have been working on – so this was definitely more than a one hit wonder!
Forbes coverage was not a hard pill to swallow – This was a popular one as it was nominated by several members of the team. A mix of identifying the opp on social media, quickly drafting comment and a great journalist relationship resulted in this fantastic piece for the Pistoia Alliance appearing on Forbes. The article explores the challenge of 'data ingestion' i.e. the process of connecting, collecting and controlling the flow of information from numerous data received from research trials, medical equipment in hospitals and Health-Tech wearables – and getting it to a point where this data is usable. It's fair to say the client was delighted with the coverage and for us it was big surprise after initially being told this was for a trade publication 😂
Client CEO interview on CNBC (need we say more) – Last year the team was focused on securing high-profile broadcast or national coverage for RSA's CEO, Rohit Ghai. So the team was understandably delighted to secure an interview slot for Rohit on CNBC's highly acclaimed Squawk Box show, after creating a great pitch to get the interest of the production team. During the 6-minute video Rohit discussed the need for protecting home networks in the face of the rapid rise in remote working as a result of the pandemic. This is definitely a message that will continue to ring true as we enter 2021.
Going the extra mile to secure sustainability research coverage on Forbes – Research has been a cornerstone of the PR programme we run for procurement software provider, Ivalua. This feature on Forbes is the standout piece and is a great example of the team going the extra mile to identify new targets beyond our core supply chain and procurement writers. We built a tailored pitch focusing on the environmental issues within the report and struck up a great conversation with the writer about the issues. The journalist then went away to get quotes from other leading sustainability experts and it turned into a really great, in-depth look at why businesses need to focus on sustainability.
This is only a snapshot of some of the great media coverage we achieved over the last 12 months – but do check out our regular Coverage Cup updates to see the latest results.