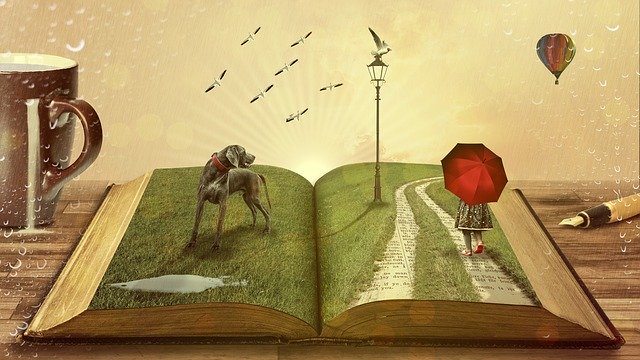 Spark's #LockdownLife Reading List
By Michelle
The Spark crew are already a bunch of voracious readers, but not surprisingly, we've all got a bit more time to relax on the sofa right now, so our book group has been extra busy. Though there was a constant refrain of, "I can't concentrate!" for the first few days of lockdown, we're now officially back in the game. It's also the perfect time to work on the 'TBR' (to-be-read) stack, so here's a round-up of our latest reads.
End-of-the-world dystopia is in vogue, for some reason, so I read The Last Day by Andrew Hunter Murray – the world literally stops turning and everything falls apart in a very entertaining fashion.
In a similar dystopic vein, Alice read Vox by Christina Dalcher. Richard and Judy called it "weird but gripping", Alice disagreed with Madeley and Finnegan, and said it was just "alright".
After dystopia, comes horror. Tom's been reading and 'enjoying' The Outsider by Stephen King, Alex W had already read it and also recommends it. Side note, the TV show is apparently very good, though most of us are too scared to watch it.
Escaping to another world has become a popular pastime. Rob is on book three of The Stormlight Archive from Brandon Sanderson (Cathy is also a fan) and described it as "chunky", which is a good thing. Ana has also entered the fantasy realm and is enjoying The Amber Spyglass, the third of Philip Pullman's His Dark Materials trilogy.
In historical fiction, Sarah read The Book Thief by Markus Zusak and loved it, despite, and I quote, the "soul destroying sadness of it". I wholeheartedly agree with that assessment.
When it comes to general fiction, Marnie is reading Willa and Hesper by Amy Feltman, and loving it (I read this too, and also give it a big thumbs up). Cathy is onto to her second John Boyne of the month, with The Heart's Invisible Furies. And Lauren read The House We Grew Up In by Lisa Jewell, but with the schools out for the foreseeable, she'll mostly be reading along with the kids' books!
And in non-fiction, Alex W has been chuckling along to the latest collection from David Sedaris, Calypso. Pia read and recommended Invisible Women by Caroline Criado Perez's, definitely one for the TBR list. Marnie has also been reading Activate Your Vagus Nerve by Dr Navaz Habib, it's about unleashing your body's natural ability to overcome anxiety and brain fog – handy! Finally, Nick V is reading The Color Curtain by Richard Wright, and reckons anyone with an interest in civil rights will enjoy it.
No doubt over the next few months we'll be working our way through many more tomes and will have lots of recommendations to share. We'd love to hear what everyone else is reading? We're over on Twitter and Instagram for book chat (and a surprisingly large number of posts about food and cats).