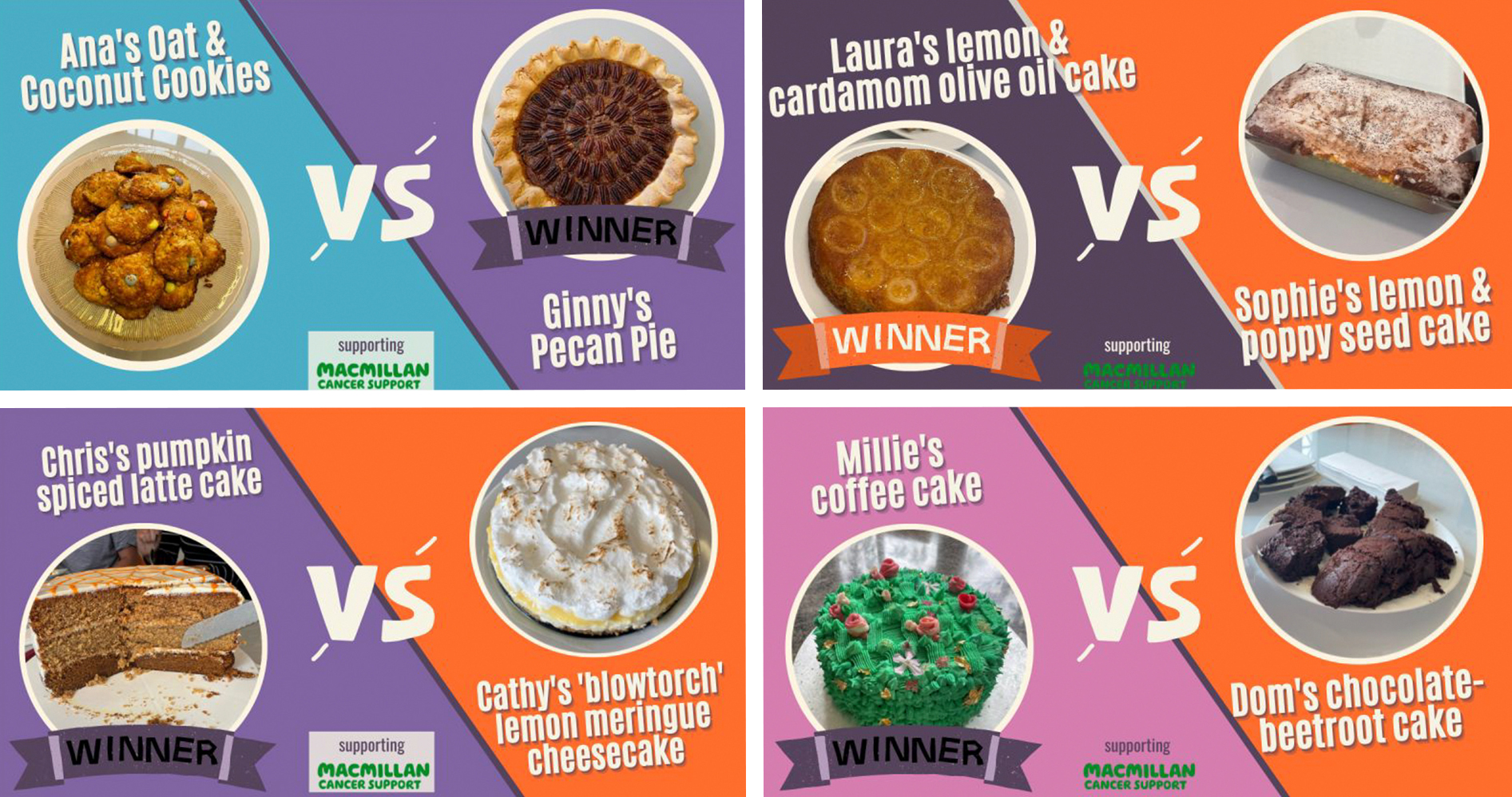 Spark Bake Off 2022 - a gingerbread finale and £360 for Macmillan

By Andy
While Matt Lucas announced he was leaving at the end of the current series of The Great British Bake Off, there were no resignations following the conclusion of our own Spark Bake Off contest. After an incredible TWELVE Spark bakers battled it out over the last few months, Hannah clinched victory in our Grand Final, and we raised an amazing £360 for Macmillan Cancer Support.
Our bakers went up against each other in a series of bi-weekly face-offs, with cakes scored out of five for flavour, presentation, texture and creativity. Our finalists Hannah and Millie got into the Christmas spirit, both baking gingerbread cakes; Hannah took the crown with a cake that looked like a gingerbread village, while Millie was just behind with an equally creative gingerbread Christmas tree.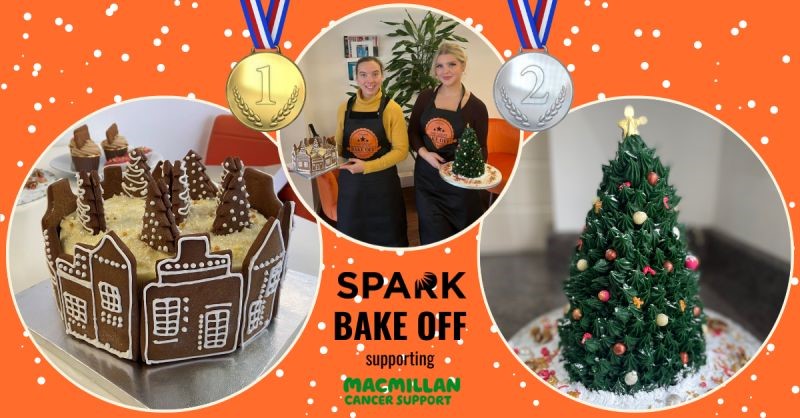 Hannah picked up a special cake tin as a prize, and they were both given personalised aprons, while Dom picked up the booby prize of an engraved wooden spoon. Over the weeks, the Spark team's imagination really shone through, from Chris coming up with an original recipe for a pumpkin spice latte cake, to Cathy wowing the crowds by finishing her lemon meringue cheesecake with a blowtorch in the office.
The face offs were a great opportunity to pause for 'elevenses' – with the office taking a break from work to catch up with each other – and of course undertake the very serious task of judging the entries. We've loved coming together to raise money for a good cause over a slice of cake – it feels like there's a big hole in our schedule now the contest is over. I'm sure our friends and family will be delighted that we've been sharpening up our baking skills just in time for Christmas!