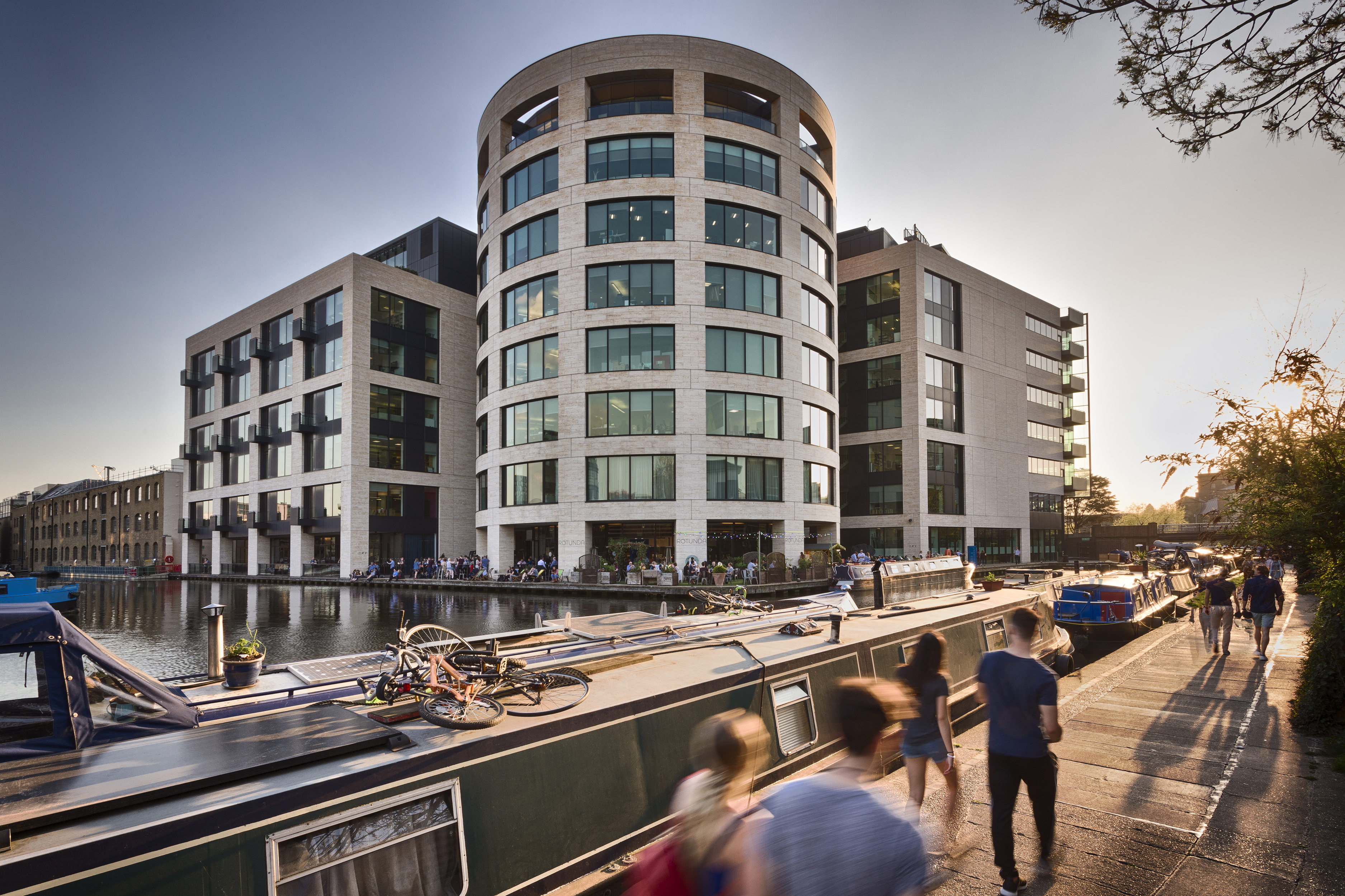 Venue Review - Kings Place
By Hannah
In the first of an occasional series of venue/restaurent reviews with useful tips for PRs, we take a look at Kings Place in London.
Venue: Kings Place
Website: http://kingsplaceevents.co.uk/conferences-events/
Location: Kings Place is near-impossible to miss: an easy five-minute walk north from King's Cross station will bring you to the main entrance, which sits beneath an impressive, if slightly disconcerting, five-storey wavy glass facade. Once inside, you'll enter a large atrium – complete with a coffee shop that's a couple grades above a Costa, and plentiful seating. This atrium hosts most events – both in its side rooms, and its lower levels with plenty more rooms and halls. Quick tip for entomophobes – you might want to hurry past the upturned woodlouse statue at the bottom of the escalators.
If you find yourself in an unseasonal queue for the double-height escalator, you can use the idle time to try to catch a glimpse of Guardian and Observer reporters in their natural habitat; their offices in the upper floors of the building. As any PR knows, this is the industry-equivalent of celeb-spotting at Cannes.
Why attend? In our case, Kings Place was the venue for Couchbase Connect Europe 2018, a two-day event that brought together a couple of hundred executives, database architects, developers and other technology experts. Held in Paris in 2017, we were pleased to see the event return to London – even if that did mean trading a trip on Eurostar for the tube. Day one of the event was mostly hands-on workshops, while day two was the main conference day: featuring a packed schedule of keynotes from Couchbase executives and customers including Sky, Ryanair and Tommy Hilfiger.
With five reporters and one analyst attending the conference – each with multiple executive and customer briefings scheduled in – it was certainly a busy day. This is where the layout of the building really came into its own. Because every room was connected to the main atrium – often at multiple levels – we could easily shepherd spokespeople and journalists between the press room, meeting rooms and keynote halls, meaning change-overs between meetings ran like clockwork.
Food & service: On this occasion at least, Kings Place took a buffet approach – lunch was served on the basement gallery level at mini food-stations, each providing its own variant of international cuisine, from Italian stew to Goan curry to Thai fishcakes. This massively reduced the customary queue you see at many events, and gave lunch a more informal 'street food' feel, perfect for mingling and chatting about the conference and tech (or football, in some cases). Small portions meant everyone could, and did, try different options instead of having to have a single overloaded plate. For a more sophisticated soiree, there's a private terrace attached to one of the ground floor event rooms – complete with view over the water, private bar, outdoor BBQ station and plenty of sofas. Overall, for the numbers catered for, the food was impressive – albeit quite informal on this occasion, so it's worth investigating what other options there are in case you're booking a black tie event.
Useful info for PRs:: Since Kings Place also serves as a conference venue, we got access to the green room as the press room – ideal since it meant we had not only a small kitchen, tea and snacks, but also TV monitors and a sound system giving live feeds of the two conference stages. This meant journalists could work in the press room while still keeping half an ear on the keynotes going on at the same time. All-importantly, there were no complaints about the Wi-Fi: which would automatically put this in the top echelons of PR event spaces!
Another bonus of Kings Place's location is the abundance of nearby restaurants that can be used to host briefings or catch up with clients following an event. For instance, the relaxed-yet-sophisticated Granary Square Brasserie is a less than five-minute walk from the venue, and connected to King's Cross by a pedestrianised street. Run by the team behind The Ivy, there is a very large al-fresco dining space (complete with heaters!) as well as plenty of space indoors. And even some fountains, if that's your thing.
Overall score: 4/5