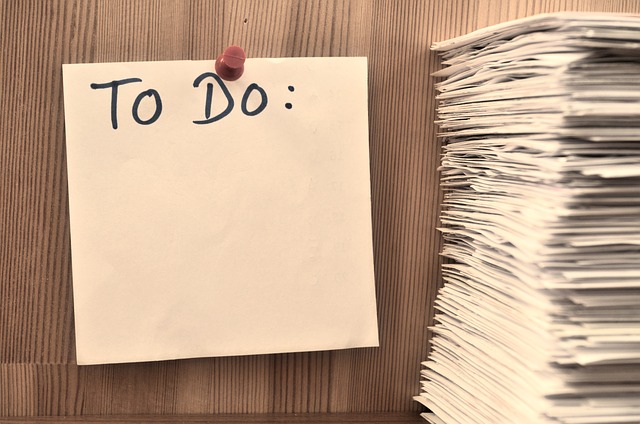 What we've learnt: the five most important lessons from GTD for tech PR agencies
By Lauren
I read Getting Things Done (GTD): The Art of Stress Free Productivity several years ago and I'd highly recommend it as a must read for tech PR pros. Being an amazing influencer relations person, client counsellor or writer will only take you so far; one of the most important skills is to manage priorities, as every part of the job at every level involves juggling competing and changing tasks – missing something little can sometimes snowball into a huge problem. As a client service business, it is our job not just to manage our own workload but also the workload we create for the client. We need to make life as easy as possible for our clients if we want them to drop everything at a moment's notice to do a press interview! The majority of our clients are responsible for a lot more than managing PR - many of our spokespeople are also running the company they are representing in the media.
We recently revisited the book as part of training activity and did two months of putting the techniques into practice. It's worth reading the book but here are some quick tips:
1. Have a next action list – what do you need to do to move everything you are working on along? For example, if you've written a press release the next action is to email it to the client for approval, the action after that is to update the target press list, etc. The 'next action' is probably the most important tip as knowing exactly what you are doing next makes productivity fly!
2. Control your workload rather than letting it control you – we could easily spend all day just doing things that crop up. It's important to work out what will be pushed aside by deciding to do something new. An email or call asking, "could you quickly…" is dangerous! The second tip is to always take a moment to work out whether what you are doing is more important, what won't get done if you say yes and whether that's the right thing to do. To be successful in tech PR an instinct for strategic priorities and not to be swayed from them is a must!
3. Don't try to keep stuff in your head, you are not a machine! - GTD calls this capture. It's worth looking at how well you are capturing everything, big or small that people ask, mention or allude to in passing. If it's an easy-to-define task this means jotting it down immediately, on a more advanced level it means doing things like going through the notes from a client meeting and noting down things you need to think about in order to define a new project.
4. Focus and resist the temptation to switch tasks - often we choose to interrupt ourselves by deciding to check email for 2 minutes and then lose ½ an hour sifting through our inbox. Switching tasks takes a lot of brain power and means that the original task takes twice as long and therefore it takes a lot longer to get through your actions list. Set aside time to check messages so that you can put them on your task list and action the two minute jobs (if it takes longer than two minutes then it needs to go on a next action list).
5. Keep a clear head and reduce your stress levels by doing all of the above – GTD calls this having a mind like water and it enables you to react at an appropriate level rather than hugely over or under react. By keeping a clear head, you can also give your full attention to the thing you are doing now rather than things you are going to do or have done. This is a general mindfulness life lesson (we also have a corporate subscription to Calm to help us stay in the now and not be overwhelmed by the busyness!)
There are some great techniques in the book, many we used already, some that are instinctive and some that go out of the window when we are really busy! While the added stress of doing something new or spending so much time planning and reviewing sometimes seemed too much, it is paying dividends in the long term as everyone has added at least one more productivity weapon to their arsenal! There is a lot more in the book, but we've found knowing the next action, defining your workload, resisting distraction and keeping a clear head keeps everything on track!