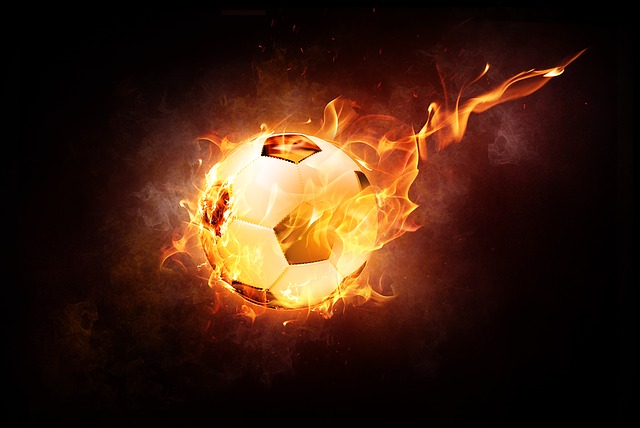 Back of the net! The return of the Spark Premier League 2019/20
By Michelle
The meteorological Autumn starts in just a month, and as has been well established, I am not a fan of warm weather. As we move towards a time when we can actually wear jumpers again, the other huge positive about the approaching end of summer is the return of FOOTBALL!
After an excellent couple of weeks following the Women's World Cup, we've had to endure a football-less void (pre-season friendlies don't count!), but we're now on the final countdown to the 2019/20 season, which also means the return of the Fantasy Football Spark Premier League – now into its third year. Previous winners are me, and…me. I couldn't leave that out.
The Spark team has many footballing allegiances – from Bournemouth, to Sheffield United and Wednesday (we have to keep these two seated apart), to Liverpool (I can barely type it), to Chelsea, to Manchester United, to Spurs, and even the mighty Chesham United (a regular location for Spark field trips).
Here's a round-up of the Spark team's predictions and general musings on the upcoming season:
Premier League winner – we're mostly agreed it will be Manchester City (it pains me deeply to say it). Though Liverpool-supporting Alex L did actually say this year could be their year…
First manager to get the sack – that'll be Steve Bruce.
I predict Arsenal will finish above Spurs, mostly just to annoy Tom.
Dom has made a couple of big claims from the lower leagues, predicting that Chesham United are going to win the Evo-Stick Premier League South, but it'll be a quiet one for Stockport, who won the league and were promoted last season.
Nick is intrigued by the new rule changes coming in, in particular that fact that, "Players are now able to stand inside their own box from goal-kicks to receive the ball from goalkeepers, for teams that play out from the back this could be very advantageous." Tactics!
Let us not mention the dreaded VAR. There will be Monday-morning arguments.
The general agreement is that Frank Lampard will do 'okay', which Josh will be happy to hear.
On the Fantasy Football front, Alex C is currently debating if it's worth picking any of Liverpool's front three for his first XI, given they 'will be knackered' from the Africa Cup of Nations and Copa America.
My big dilemma presently is deciding between De Bruyne and Sterling. Why not both?
And finally, even Bournemouth fan Andy doesn't know which of his team's 'streaky' players to pick.
So, let the tinkering and endless substitutions begin. You can follow our league's progress over on Twitter and Instagram.