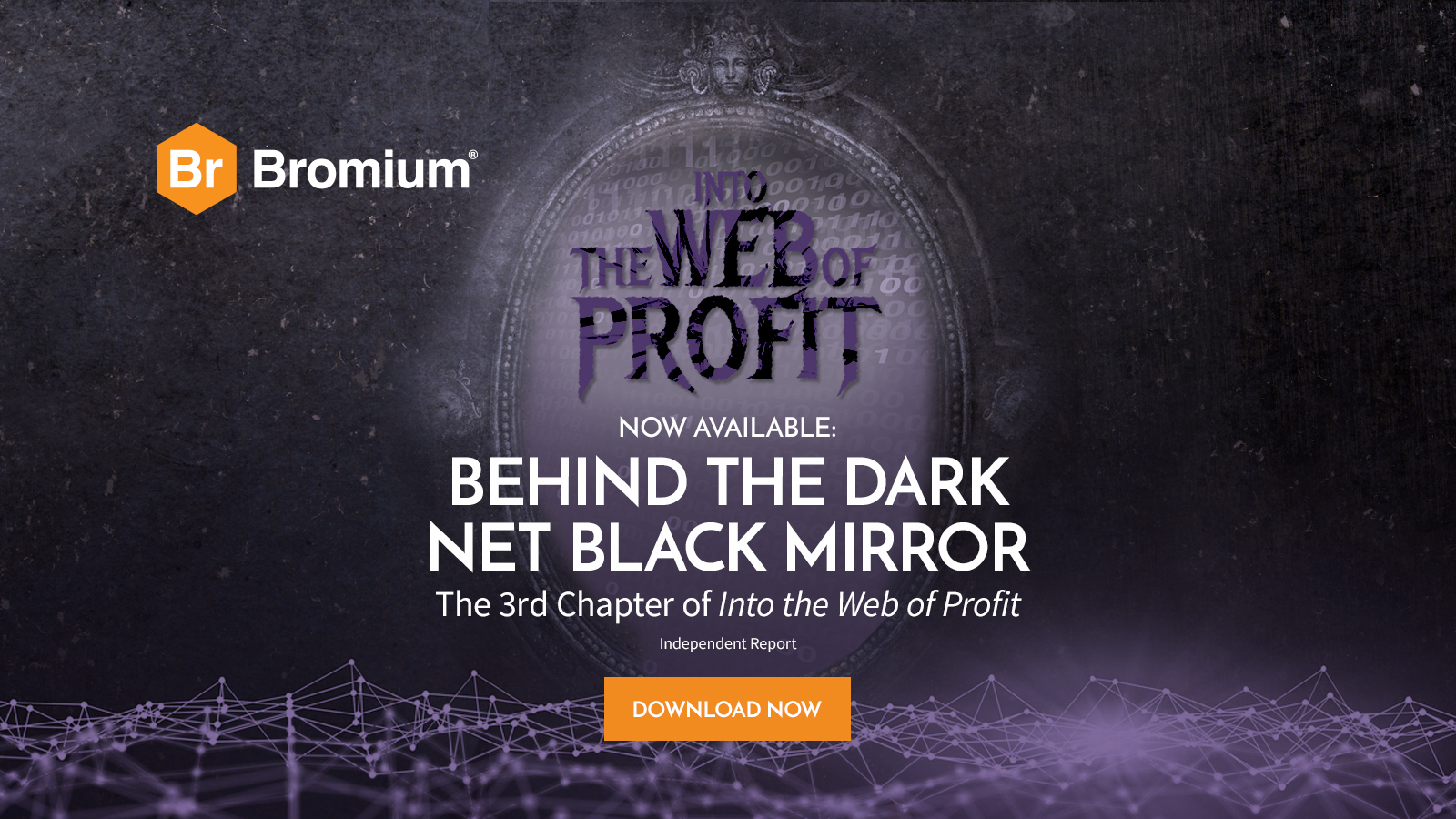 Dark net delight – Spark goes back into the Web of Profit
By Tom
The dust has settled after Spark's latest foray into the Web of Profit, the academic research project conducted with University of Surrey criminologist, Dr Mike McGuire, and our client, Bromium. Not content with our amazing results from the first report, we decided we wanted more.
The latest project saw Dr McGuire delve into the murky underbelly of the dark net to discover the threats facing the enterprise. Our key objective for the report was to increase awareness of Bromium in the UK and US, positioning them as a thought leader to help strengthen relationships with key contacts.
For the report, Dr McGuire and his team went undercover on the dark net and found that 4 in 10 dark net cybercriminals are selling targeted FTSE 100 or Fortune 500 hacking services. It's pretty shocking to think there are individuals out there offering services to break into the biggest companies on the planet!
The report highlighted a 20% rise in the number of dark net listings with a direct potential to harm the enterprise since 2016. These findings allowed us to tell a compelling story about the rising threat to the enterprise, with tricky dark net vendors adapting their business model to focus on selling bespoke malware, which outnumbered off-the-shelf malware 2:1, and other tailored services, like corporate espionage.
Hitting the stage at Infosecurity Europe
We launched the report at Infosecurity Europe last month, with Dr McGuire hosting a Geek Street talk on the findings to a packed house of industry leaders and influencers, with over 125 attendees at his session. Spark supported the event with on-site social media support, live-tweeting Dr McGuire's speaking slot, as well as updates from the show.
During the show, Bromium and Dr McGuire did 13 media interviews, providing detailed insights beyond the findings in the release and the report. Alongside our US partner, Rich Mullikin, we generated 38 articles, with pieces appearing in key business and national media including BBC News Online, Bloomberg, The Washington Post and New Statesman Tech. It's safe to say Bromium were delighted with the results!
A report that went global
The coverage we secured helped to extend the reach of the report beyond the UK and US, with additional pieces appearing in places as far flung as India, Singapore and New Zealand. The report has had over 300 downloads to date, with links in articles and across social media helping to drive traffic directly to Bromium's site.
All in all, it's been another successful campaign with great results, helping Bromium to increase awareness in the UK and US and further establish them as thought leaders in a crowded cybersecurity market. We're looking forward to launching the next chapter in the Web of Profit later this year. Stay tuned to hear how that goes!
If you'd like to talk to Spark about how academic research might help you achieve your organisational goals, then please contact the office on +44 207 436 0420 or email [email protected]