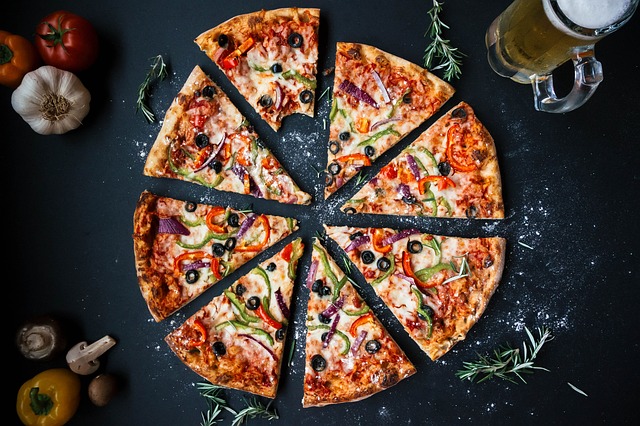 Getting a pizza of the (PR) action
By Alex
Despite Domino's announcing the cheeseburger pizza recently (which is clearly a step too far!), it is fair to say we are fans of pizza in the office. With that in mind, about 6 months ago we started Pizza Friday – our monthly company lunchtime meeting where we get pizzas in and as a team share ideas, celebrate success and learn from one another. This could be anything from learnings from interesting campaigns people have been working on, to conversations we have had with journalists, right through to our draw for the Great Spark Bake Off.
So, what is some of the stuff we have shared or learnt over the last 6 months?
• How to secure letter opps in nationals – this is an often overlooked media relations tactic, so some of the team shared their tips for getting letters published
• Making a success of an office launch – not an unusual ask when a client is expanding its operations, so we shared best-practice on what is needed to make an interesting office opening story
• Nailing editorial features – at Spark we pride ourselves on proactively identifying and pitching for editorial features. Pizza Friday was a great forum for the different account teams to share tips and advice on how to successfully pitch different journalists and publications
• Journalist buddying and events – building journalist relationships is an important part of working in tech PR, so we have used Pizza Friday to talk about the best ways to forge them, including organising journalist drinking networking events
• FOIs – Freedom of Information requests can be a great (and cost-effective) way to get interesting data points to support PR. Over the years we have carried out a number of FOIs for clients which has resulted in some fantastic results (e.g. Computer Weekly, CBR, The Register, Scottish Business Insider, Supply Management) so we used one Pizza Friday to talk about how to carry out a successful FOI campaign
• Catastrophe modelling – hands up who knows what is 'catastrophe modelling'? Well if you were like us, not many of Spark did until one of the team did a session on how they are working with a catastrophe modelling company to support an upcoming creative campaign for one of our security clients – watch this space!
The sessions have proved to be very successful and it is great to see the shared insight being put into practice. If you are interested in furthering your PR career (and you like Pizza) do drop us a line at [email protected]