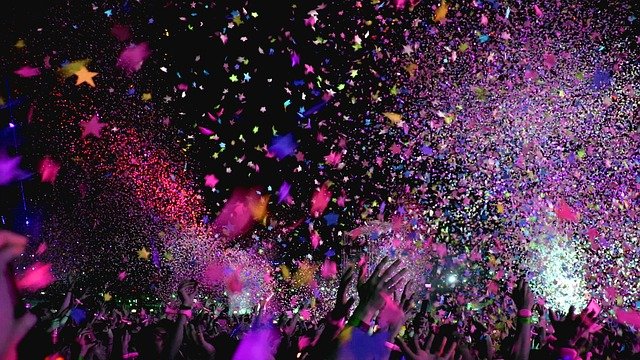 How do you define a "fun" culture in tech PR?
By Oli
As one of Spark's newest recruits, I have recent experience of job hunting in the PR industry. This process reminded me how agencies can stand out to potential suitors, using their sector specialism, their clients, and the location of the office. But in an industry so often associated with the use of buzzwords, how can anyone quantify what a "fun" culture is? This phrase is almost always included in job adverts, but it rarely helps potential employees understand what it's like to work at a business. We need more than generic statements about Christmas parties or trips to the pub.
So, if you're looking for your next PR move, I've done the hard work for you and defined what a fun culture looks like here at Spark Communications. Three months in, here's what I've found:
Cocktail Fridays: Rather than the dusty bottles of wine or warm beers that can sometimes be rolled out at "office drinks", Spark pushes the boat on in the name of mixology once a month to host a Cocktail Friday. Two of the team step up to make cocktails – the more exotic the better. As well as allowing the team to get creative (we recently had pineapple and mango mojitos, and watermelon and ginger beer punch), it's a great social activity and makes sure we all see in the weekend with an Instagram-worthy drink. It's for this reason you're just as likely to find Khalúa as a jar of coffee in the Spark kitchen.

Grabbing a bite: A particular favourite food spot of the Spark team is Berwick Street Market in Soho. Barely a lunchtime goes by when someone in the office doesn't make the five-minute walk to this street food paradise, usually with a few other folk in tow. Whether you're a falafel fan, a lover of burgers, or fancy a flat white, you'll find your tribe at Spark, and it's a great way to hang out with colleagues.

A packed social calendar: With so many social events happening at Spark, we have something for everyone. Our recent summer teambuilding day featured clay pigeon shooting alongisde life-sized monopoly, we've also just had an open-air cinema event and we have a pizza night coming up. We make the most of these events to spend time with colleagues away from our laptops to unwind.

Five-a-side football: With an official announcement pending, consider this a teaser of what's to come. We already have a thriving Fantasy Premier League competition, and now we're taking things one step further with a Spark five-a-side team. We'll be showcasing our speed, accuracy, and winning mentality on the pitch (as well as in our media pitching), and aiming to finish top of the league/respectable midtable/just outside the relegation places (delete as appropriate 😊). More to follow!
Since joining, my Spark Communications experience has been lots of fun, and having a happy and supportive culture at work is key to producing our best. If this sounds like what you might be looking for in a workplace, get in touch to find out more about the opportunities we have available.