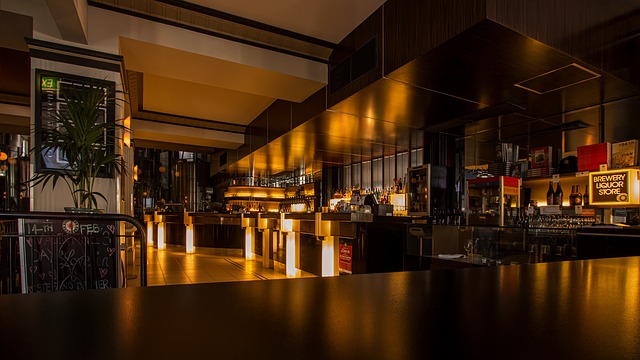 Location, location, location – getting venues right for PR briefings
By Christopher
Face-to-face briefings are a great way of building relationships with both clients and journalists. But choosing the wrong – or right – venue can have a big impact. For instance, when it comes to briefings, choosing a hip new bar could be a serious mistake if the spokesperson can't hear the journalist over other people or music… with that in mind, we've put together a few tips for choosing a venue – to help you get it right every time.
Get your logistics right – this might sound painfully obvious, but before you book anything ensure you actually know where everyone is located. If you book a restaurant, cafe or bar miles from where a journalist is based, you won't be in their good books. Equally, you don't want to make a foreign executive travel halfway across London because you've chosen somewhere far from their offices or where they are staying. Being aware of all these elements and planning meticulously will ensure that everyone is in the right place at the right time.
Get the ambience right – it sounds simple, but unless someone else in the office has been to a venue before, go and check it out ahead of time. It can be a faff, but it's so important to know what the venue is like before you get there. You probably don't want to take a journalist and spokesperson to a nice romantic restaurant ♥.
Stay on trend – once you've worked out where everyone is located, finding a venue can be a challenge if you don't want to end up at a chain restaurant. Asking colleagues for their best tips and perusing the likes of OpenTable or TripAdvisor is a good starting point. In addition, the trusty restaurant guides such as Harden's and Michelin are always worth a look too. However, my best tip, is to pick up Time Out every week and read their suggestions; it's one of the best ways to find the newest and most interesting bars and restaurants.
Try not to kill anyone – an extreme way of putting it, but it's always worth checking if any attendees have dietary requirements – especially if someone is allergic to certain foods. You don't want to take someone to a seafood restaurant if they are allergic to shellfish. Equally, knowing this information up-front can make it easier to cater to vegetarians and vegans.
Get to know what journalists like – if you choose a restaurant that a journalist likes, you might reduce the chances of them cancelling on the day. I heard of one publication having a 'scoreboard' to see who on the team could go to the most Michelin starred restaurants… so it does pay off to go posh every once in a while!
Being able to host briefings at different restaurants and other venues is a nice perk of the job. By following the above tips, you can ensure that briefings go smoothly, and at the same time hopefully enjoy a nice meal and/or drinks as well.