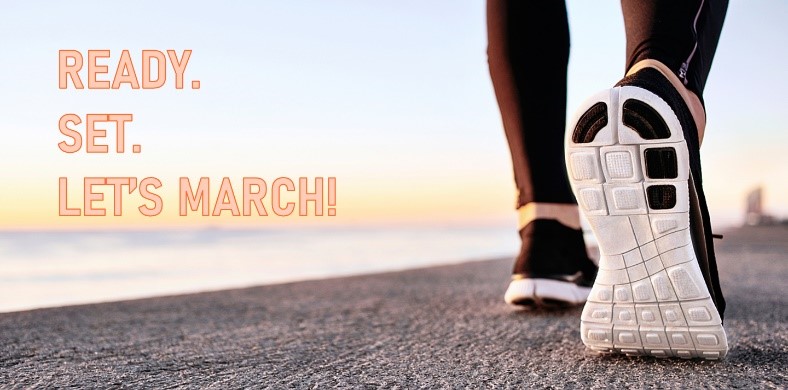 Our new steps challenge: March Spark, March!
By Andy
We're very excited about a new steps challenge we're embarking upon called 'March Spark, March!'. Across the course of March, we will be logging as many steps to the Pacer app as possible, working together to unlock donations for the charity of our choice.
Whether it's a quick walk to the shops or a longer march to walk the dog in a local park, the challenge will make us all a bit more conscious of how active we are as part of our everyday lives. I'm also very interested to dig into the stats for some of our more 'outdoorsy' team members, as Michelle regularly hikes around the countryside, while Alex, Kelly and Hannah often exercise as part of groups and organised events.
This comes off the back of a similar challenge last year, when our grand total of 4.3 million steps raised £300 for Stour Valley Dog Rescue. This time we are taking things to the next level, looking to raise a total of £650, which Spark will donate to charity if we are able to break through the five million steps mark.
We're all about working together as a team, so we will be pooling all the steps made across the agency together as part of one big effort. Specifically, we have been set the following goals to hit:
Team total 1 million steps - £100
3 million steps – another £100
4 million steps – another £300
5 million steps – another £150
There is still an individual competitive element to the challenge too, as the person who registers the most steps gets to choose which charity we will be donating to. I'll be doing my best to claim the prize for my beloved local community farm in Mudchute, but am sure I'll face strong competition.
We'll be sharing our progress on our social media feeds across the course of the month – wish us luck!