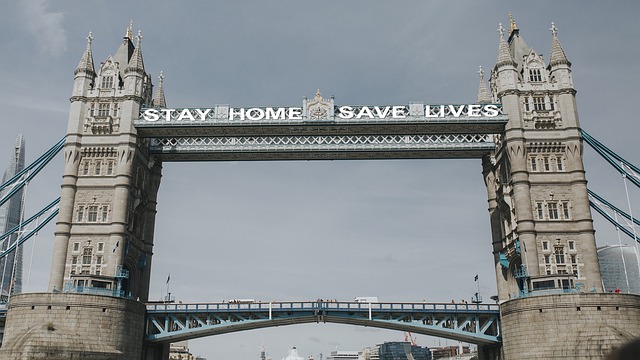 Routines, Runs and Reading: How have we been navigating lockdown?
Like many businesses, the whole Spark team is continuing to work from home. And, for the most part, we're getting pretty good at it! So, what has worked for us?
Routine is king for a lot of us at Spark. I never start the day until I've had a coffee (or three) and a stretch and I have set times for short walk-abouts and screen breaks. But this a modest routine compared with that of work-from-home veteran Michelle. A self-proclaimed 'creature of habit' and an account director at Spark, Michelle starts every day at the eye watering hour of 5:30am and takes a 2.5 mile walk before sitting down at her desk. She has set times for reading and coffee and is strict about finishing work promptly at the end of the day. Her fellow account director, Dom, is also a big believer in routines with a non-negotiable daily walk for the whole family and a firm adherence to the rule of 'when you're done, you're done' for finishing up work – no logging on at 8pm to check emails!
Scheduling fun things to do has also been important for many of us. One of our account execs, Paul, makes time throughout the week to get onto the Houseparty app for catch ups with friends. He's also set himself the challenge of baking one new pastry a week and learning French – très cultivé! Elsewhere, Dom and his family have regular Zoom quizzes and writing up the questions is always a great way to keep the kids occupied for a day or so. I, myself, have been playing Cities Skylines like my life depends on it as well as joining routine FaceTimes with family and friends.
Most of us have also been faithfully keeping up with our daily bit of exercise. Ana, one of Spark's directors, has started the couch to 10k challenge since lockdown began and is also strict about waking up early to do a morning walk, run or quick turn on the rowing machine. Paul regularly hops on his Peloton and, like myself and others, often goes for lunchtime runs to break up the day with some movement (we have now even set up a Spark group on Strava). Alice, one of our account managers, has gone as far as investing in an exercise bike to make sure she keeps moving even on days where the weather makes venturing outside for a walk feel like a chore.
Finally, work set-ups have played a big role for many of us. Although I personally find that moving between different spots throughout the day helps me focus, many others have dedicated spaces for work. Ana, for instance, recently invested in an Ikea desk and laptop stand to keep her screen at eye-level throughout the day. Our operations manager Hannah, for instance, swears by having a proper set up with a 'desk, monitor, keyboard, mouse and comedy coaster, of course!' She also recently invested in a desk chair, levelling up her homeworking even more and making me rethink my sofa-to-wooden-chair-to-bed system.
We all have our different ways of working and staying sane during these very odd times. With no immediate end to the lockdown in sight, we need to keep on with what works for us and do everything we can to stay healthy, calm and safe.