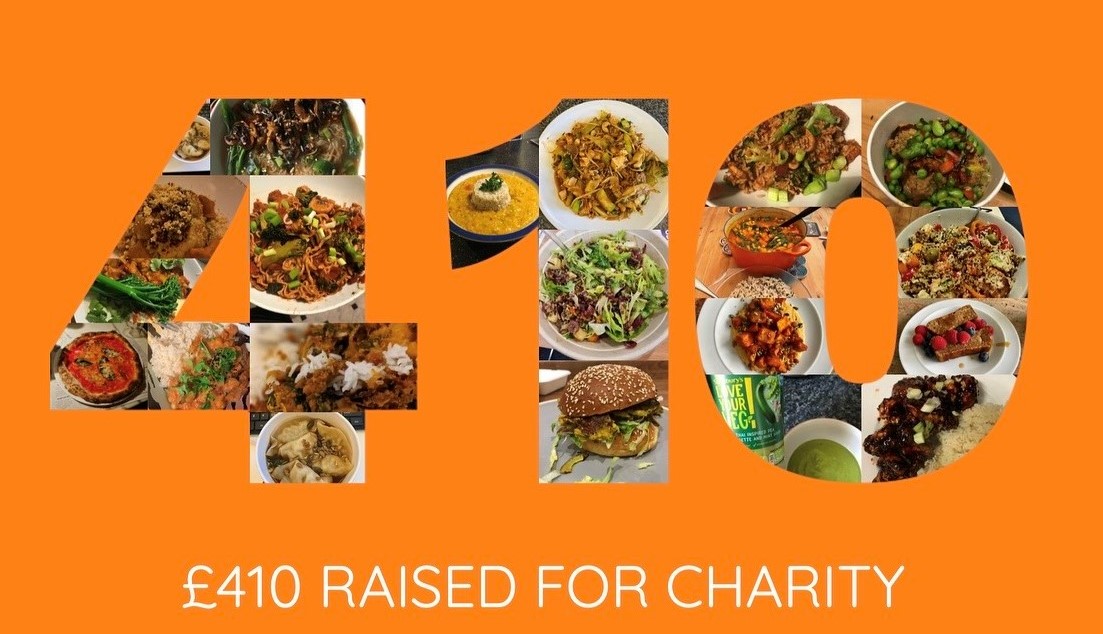 Spark Vegan Month: No sausage rolls, but £410 for charity
By Andy
When I blogged about our Spark Vegan Challenge recently, I promised to provide an update once we reached the other side. Although I was personally devastated by supply chain disruption meaning I was unable to try a vegan sausage roll from Greggs, the good news is that we ate more than 200 vegan meals, raising £410 which was split between Mind and Cancer Research UK.
To recap, Spark pledged to donate £2 for every meal we swapped for a vegan alternative during November. We were split into four teams, with the winners choosing a good cause to donate the total amount to.
A multitude of options
We created a special Teams channel for the challenge and it was great to see novice vegans pulling together across the course of the four weeks, sharing everything from chickpea curry recipes to tips on discounted vegan burger deals near to our office.
In fact it turned out there were lots of great lunch options near our office: Marnie and Rob went for lunch at Itsu, Dom scoured meal deals from the likes of Boots and Sainsbury's and Nick even went to check out whether the McPlant burger lived up to the hype under the golden arches. Colleagues also shared some great snaps of meals they had cooked at home, including some meal kits we'd been kindly sent by Spark in case we ran out of inspiration.
We had fun with the challenge, but our actions also had a tangible impact. According to Vegan Calculator, being vegan for a month can save 30 animals, 281 kilograms of CO2 and 278 square meters of forest. Of course this kind of diet is not for everybody – and it was fully understandable that a few people told me it seemed daunting at first. However we managed to swap a huge amount of meals by sharing ideas and being willing to try new things, indicating it's definitely a realistic possibility for some of us to eat more plants in 2022.