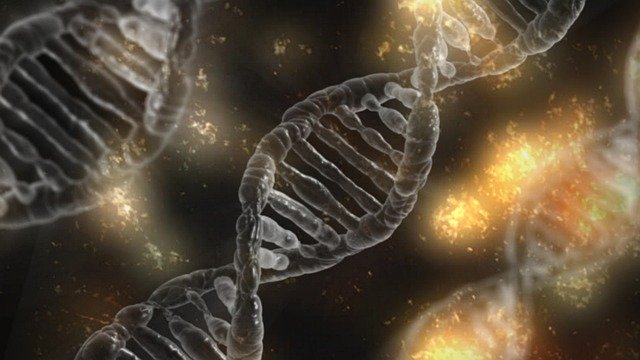 From coronavirus to the microbiome – 2020 is set to be a big year for life sciences
By Michelle
Over the last few years at Spark, we've been growing our pharma, life sciences and R&D side of the business. As technology has continued to develop, the crossover between tech and other industries like pharma and R&D has grown. At the same time, the Spark team has been building its own expertise in this area, which has seen us win several new clients in the life sciences, R&D, chemicals and engineering spaces. It's a fascinating sector, not least because our changing world – from our lengthening life spans to our transforming environment – throws up so many thought-provoking topics that our clients are involved in. For the team, it's also a chance to talk, write and think about a wide variety of stories – like rare diseases, the microbiome, clinical trials, precision medicine, eliminating plastics or ending 'forever chemicals', among many others.
We've had a successful and enjoyable couple of years building up the team to become experts, as well as supporting our clients old and new. Whether it's a letter in The Independent or The Guardian, feature coverage in The Telegraph or the Financial Times, a byline in The Boston Globe/STAT, or news coverage in key trade media, the Spark team is adept at communicating complicated issues clearly. As with any client, we start with storyboarding to really understand what our clients do to solve challenges for their customers. The key is working out how to translate potentially complex scientific and technical messages and issues that might appear niche, and communicating them in a simple but engaging way. We also spend a lot of time reading and researching, to really keep our fingers on the pulse, spot topical stories, and learn about major trends.
For our clients, 2020 has been a busy and interesting year already, with several announcements making the news. For Elsevier, it's been a time of launches, including one on the biggest story of the year so far – Coronavirus (Covid-19). Elsevier launched the Novel Coronavirus Information Center, a free resource of health and medical research on novel coronavirus (2019-nCoV), at the end of January. The WHO's Director General, Dr Tedros Adhanom Ghebreyesus, said that, "Harnessing the power of science is critical for bringing this outbreak under control," and the information centre meets this aim. It brings together expert, curated resources, including the latest coronavirus clinical research, and medical and scientific information from Elsevier's journals and clinical resources. You can read about it in Pharmafield.
Elsevier also published the findings of a new big data study into the link between link between the microbiome and melanoma. The research shows that, in 2018, two of the three most cited research papers mentioning melanoma in the title, abstract or keywords explore the influence of the microbiome in response to melanoma patients, with over 700 citations – read more here at Drug Target Review. Another big piece of news from Elsevier came as it launched a new solution, Chemtiva, to enable chemical industry professionals to make informed decisions across the product lifecycle and mitigate risk in R&D – covered here in Chemicals Technology.
Dotmatics has been hitting the road to kick off its 2020 events program – starting with the Society for Laboratory Automation and Screening's (SLAS) annual conference. We organised four media briefings at the show for the Dotmatics team, to talk about everything from kinetic assays to the world of biologics. The experts at Dotmatics have also been looking into the events behind coronavirus. AI expert and principal architect, Tom Oldfield, used Dotmatics' Vortex application to carry out a multiple sequence alignment of the coronavirus, with genes marked on the view in this link, showing one variant has significant coding region changes.
Over to not-for-profit The Pistoia Alliance now, which began 2020 with the publication of an influential new report – '2030: Life Sciences and Health in the Digital Age'. Drawing on insight from 75 industry experts from 65 major organisations, the report was produced to help organisations understand and prepare for the coming decade. There was considerable interest in the report, with coverage in R&D Magazine, Technology Networks, and Pharmaceutical Technology, among others. Next for the Alliance, attention turns to its first big event of the year, its annual European conference to be held in London in March. More than 150 members are set to attend to hear keynote speeches from Jem Rashbass of NHS Digital, Mike Montello from GSK, and Mathew Woodwark from AstraZeneca. The Spark team will be there, too, with several journalists also signed up to attend already.
It might only be March, but it's been an interesting start to the year for the life sciences and R&D world, and we can't wait to see what the next few months brings.