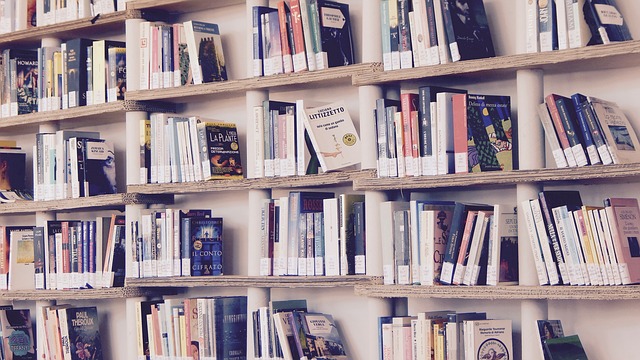 Spark Book Club: Read all about it
By Michelle
Here at Spark, we love words. Working with our clients, we write a lot of our own – whether opinion, comment, letters, press releases, or in-depth research reports. So, in an office full of wordsmiths, what's a more natural step than starting a Spark Book Club? As well as top writers, we are a group of committed readers – keeping our skills sharp and feeding our creativity with a literary diet covering everything from crime, to sci-fi, to literary fiction, and even a few ancient legends (we highly recommend Neil Gaiman's Norse Mythology on that front).
We are a very diverse bunch, so to avoid inevitable arguments over what to read next, we don't have a prescribed reading list, but rather something of a well-mannered free-for-all (which is funnily enough, a good description for most of our brainstorming sessions!). And thanks to the wonders of Microsoft's Teams – of which we are avowed users – we can share our latest reads and reviews as soon as they happen.
Cathy's recent hot tip was Christadora by Tim Murphy – she gave it a rave write-up, "Can't even say how good it is – read it!" Rob's the resident sci-fi reviewer and is currently working his way through Cixin Lui's series, which began with The Three-Body Problem. Josh's review of Lucy Foley's The Hunting Party – "Hunting Party bangs!" – was enough to convince a few of us to give it a go. Eleanor Oliphant is Completely Fine has topped many a 'must read' list over the last couple of years and the Spark Book Club have wholeheartedly agreed, while another winner was Nine Perfect Strangers, the latest from Big Little Lies author, Liane Moriarty. I myself have given a big thumbs up of late to Kill [Redacted] by Anthony Good, and The Children Act from Ian McEwan.
McEwan's most recent release, Machines Like Me, is also one of Spark's mostly hotly anticipated reads in 2019, and several of us are looking forward to getting our hands on it. Not too surprising considering AI and robotics is one of our favourite talking points, and we can occasionally get a bit geeky about it. Here's hoping it doesn't have quite the heart-breaking, sob-inducing effect that McEwan's Atonement had on us all.
And finally, we've even branched out into podcasts – top listens recommended by the Spark crew have been The Teacher's Pet, Crimetown, Serial (of course), Ear Hustle, and Someone Knows Something. Lauren is a big fan of HBR's podcast, Exponential View, and picked out the 'Embedding AI in Business' episode as a must-hear.
Feel free to Tweet us and tell us what you've been reading or listening to lately @sparkcomms.