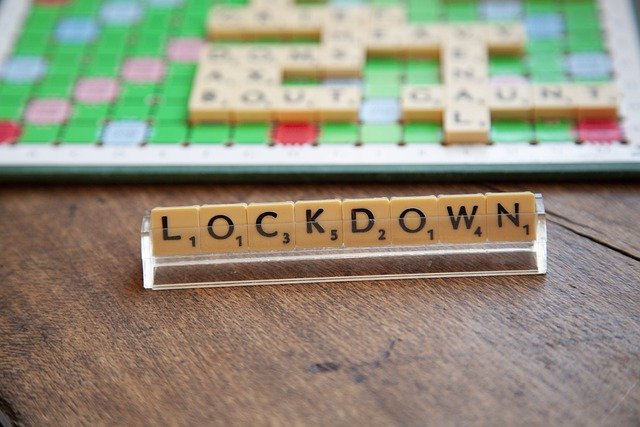 The pros, cons and everything-in-between of Spark's lockdown
So, four months in lockdown! Whether it's gone quickly or slowly is a question many of us have tried to crack, but one thing is for certain – it's been out of the ordinary for the majority of us. Routines have changed, focuses have shifted, and it's shown many of us what's most important. What have we been able to enjoy? What do we miss? I asked the rest of the Spark team to share their thoughts to help uncover the pros, cons, and everything-in-betweens of lockdown.
The Zoom divide
The pre-lockdown remote workers here at Spark (Tris and Michelle in particular) have been glad to actually see clients and colleagues more than ever. The big shift to Zoom and video-based catch-ups, meetings, quizzes (and beers) has meant more 'face time' than before – a somewhat paradoxical benefit, as for many of us it has felt like we haven't seen anyone for a long time. No post-work pub trips, less catch-ups with friends and colleagues, no live music or sport and, crucially, no early-morning coffees from Paul.
Tris, also, has observed a positive shift in attitude surrounding home and work-life since lockdown, with the two becoming more inter-twined due to video calling. The 'unprofessional' stigma of kids, family members or flatmates venturing into the background has been broken – it's recognised as what it should be: natural. We'd seen it on BBC News a couple of years ago, again in the last few months, and also on Sky News recently – things don't always have to go perfectly, and lockdown has shown that!
No trains = more brains?
Keeping on the theme of working remotely, not having to commute to the office has been a huge pro among the Spark team (cue a laugh from the pre-lockdown remote workers). The underground is an undesirable part of the day, and Alex C certainly hasn't missed the Victoria line in rush-hour (but has missed the morning commuting nap from Bromley), Sarah isn't relishing her daily duel with the Central Line via Bank and Becca is just lovinggggg (five g's necessary) the extra 45 minutes or so in bed and not rushing to the underground with wet hair. With no commute most of us have had more time to relax, keep well-energised, and not have to spend half an hour watching someone else's Candy Crush game.
Family, friends and changing trends
Lockdown, in all honesty, has reminded us of what's important. It's meant more time with those we live with, but less with those we don't. Sarah's unquestionably enjoyed spending extra time in with her family but misses the socialising with friends beyond the house, and Marnie's appreciated the time she's been able to spend with family and friends down on Bournemouth beach more than before. Beyond this, hobbies both new and old have surfaced; Michelle, already a keen reader, is now going through two or three books a week (and providing plenty of suggestions for the rest of us!). Tom on the other hand has turned his attentions to a new pastime – building and painting Warhammer, keeping him focused and occupied while there's no hockey to play. Elsewhere, Alex C claims his FIFA 20 playing skills have significantly improved during lockdown (is that a challenge I hear?). For many of us, we have been able to explore new TV shows and share recommendations in our new Spark TV & Film channel, with Sky Atlantic's Succession and the BBC's Killing Eve and Normal People being hits!
Keeping healthy
Some of the Spark team have found themselves more active and healthier since lockdown began. With trainer sales and fitness apps having surged since March and almost half of Europeans spending more money on their groceries there's been a shift in our attitudes towards a healthier lifestyle – Nick C's said that he's definitely been eating better since lockdown, but Michelle is quite frankly bored to death of having to cook. Also, Marnie's been going on more runs and bike rides; 1.3 million Britons have purchased a bicycle in lockdown (me included), and it'll be interesting to see how long this all lasts once the Fitzrovia and Soho restaurants are back on our doorstep!
While there are obvious negatives to lockdown it's certainly given us time to find positives that, at the beginning, we may not have thought possible at all. Here's to enjoying the summer in the best and safest way we can!