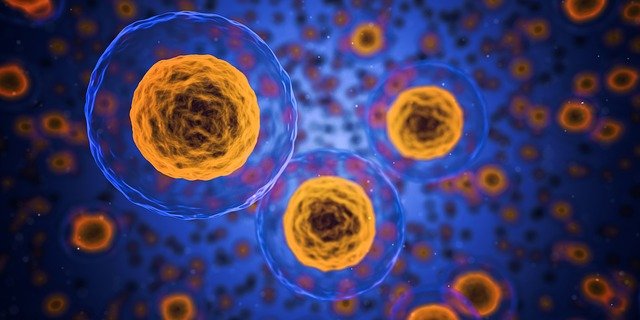 The technologies accelerating R&D breakthroughs during COVID-19 and beyond
By Ginny
A lot has changed since our previous life sciences blog was posted this time last year. Back then, if you'd have told the Spark team that the world would have a COVID-19 vaccine in less than 12 months, we'd have had a hard time believing you. But the last year has proved that collaboration and leveraging new technologies leads to faster breakthroughs. Here at Spark, the revived interest in all-things-science has presented us with some opportunities for learning as well as scoring some national coverage.
Data sharing and data standards are common ground for all our life science clients when talking about COVID-19. The pandemic has reiterated the volume, velocity and variety of data that researchers must manage. However, data are spread across numerous different formats and systems – from wearable devices to electronic notebooks and published scientific literature – making retrieving it extremely time-consuming and difficult.
Reusing data is also vital to streamlining the development of new therapies – for example, the COVID-19 vaccine draws on earlier research carried out around HIV. Yet, as The Pistoia Alliance point out in a Forbes feature on health-tech, data sharing is inhibited by a lack of industry-wide standards. Phesi also promotes the importance of data in a Financial Times letter focusing on how data-driven clinical trials can reduce participant risk and bring new drugs to market faster.
For Elsevier, the importance of accessible data is made clear by its product launches over the past year. Platforms such as Geofacets, Scopus and SciBite Search all aim to support scientists from different fields by curating years of research into a searchable resource. From geoscientists to chemicals and materials, to biotech, different disciplines all face the same data challenges. These platforms generated significant interest from a number of key trade publications, including Scientific Computing World, Lab Manager, and Mining Technology.
At Spark, we take pride in developing expertise across a wide range of life science and issues, so we're always ready to act when we spot a newsworthy story. AI has continued to be a popular topic, with both Elsevier and The Pistoia Alliance discussing how algorithms can be used to identify drugs that can be repurposed as antibiotics in this feature in The Times.
Blockchain was also picked up on as an area of interest. In a Lab News Q&A, The Pistoia Alliance reported that 70 per cent of life science professionals think blockchain has potential to make a real difference in patient data management. The tamper-proof nature of a blockchain ledger provides better security for patient records, as well as protecting the drugs supply chain since it shows where medicines and their ingredients come from.
Phesi also released a new report with Accenture on how synthetic data in clinical trials can improve patient experience and participation. Phesi outlines how a placebo arm of a trial can replaced by a 'synthetic arm', which uses real-world data from other trials, electronic health records or medical devices. This accelerates research, and addresses longstanding ethical issues around placebo arms. The report is covered here in a Q&A with Outsourcing Pharma.
As we ease into the new normal this Spring, the life sciences and broader sciences sector will also be adopting new hybrid research practices, where technology will continue to enhance and support researchers. The Spark team look forward to learning and writing more about this space as our clients continue to innovate and evolve over the rest of the year.
Want to learn more about our work working with organisations in the life sciences sector? Check out our Pistoia Alliance case study.